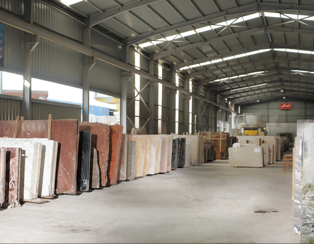 Rashed Group was established in 1975 and proved itself in the international market of export of Egyptian marble materials under the name of "Alextiles for marble and granite" it became one of the best leading companies in the production and export of marble products till today.
Starting from 2005, the company started directing its strategy towards the Egyptian local market by developing a new 20,000 sqm warehouse for blocks that includes a 5000 sqm showroom to fulfill the market demands, with high quality marble products globally imported, and the establishment of Waterjet machines as well as introducing unique stone decorations and marble art.
Rashed-stones has more than 250 different types and shades of natural stones ranging from Marble, Granite, onyx and semiprecious stones to ready cut tiles.
Also offers a wide range of mosaics, fireplaces, sculptures, mosaic carpets and outdoor furnishing.Waterjet designs are infinite, as we can make any design upon your taste and needs